Real Estate Financial Tools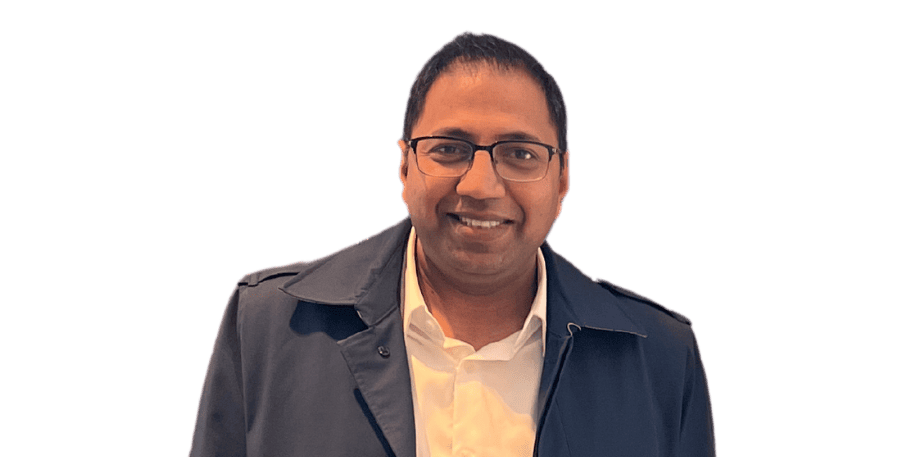 Why buy pre-construction condos?
Buying a pre-construction home has a number of important benefits, check out our section "Why Buy Pre-Construction Condos" here
Does the purchase price include HST? Do I qualify for HST Rebate?
End-users receive no HST rebate. The price includes HST. Investors, however, are a different story. Investors are required to pay the HST upfront and will be reimbursed, usually within 4 weeks after providing the lease agreement and the submission of the application to the CRA.
What's the size of the locker provided?
Approximately 5 feet by 4 feet.
What are the maintenance fees? What is included in the maintenance fee? Any other additional fees?
Maintenance fees cover heat and air conditioning, as well as the building insurance, the upkeeping of common areas, but DOES NOT include hydro, water and cable/internet fees.
Will the maintenance fee increase every year?
That depends! Maintenance fees are often tied, or at least guided by the rates of inflation, making sure that the building can consistently cover upkeep and services. That fund can often protect against unexpected costs in the building like maintenance as well. But a lot of factors can affect the funds a condominium retains for maintenance. The age of the building is a critical factor – the older a building is (especially after 10-20years) as well as proper fund management and the construction of the building itself, can all greatly affect the expenses involved in maintenance. While there's no hard-set rule or law stipulating exactly how much the fees can rise, checks and balances exist in the form of the condo board, which is made of residents
and typically have a great deal of sway, and have a vested interest in keeping fees low.
What's Tarion New Home Warranty?
The standard warranty in Ontario, Tarion has been in providing new home warranty protection for 40 years. It's structured to protect consumers of new homes and make sure that builders uphold provincial legislation. Tarion acts to educate new home buyers and owners about their warranty rights and responsibilities, while fairly and impartially making warranty decisions and facilitating disputes between homeowners and buyers. They work to investigate and prosecute illegal building practices and set standards to raise accountability in the Real Estate sector.
What other fees should I be aware of when I purchase pre-construction condos?
There are a few other costs you should keep in mind. Land transfer tax, development levies, legal fees and administration fees. This amount usually sits under 3% of the purchase price. All fees and costs are due as of the final closing.
What is a development levy/cap?
Development levies are essentially government charges that fund growth-related capital costs like childcare, fire facilities, police, emergency medical services and roads. Whenever a condo is built, new pipes, trees, even schools will be built around them to support the population. The developer passes a small amount of those costs on to the eventual owner of the condo.
An important part of your agreement is to set a cap on these levy charges so that you as a homeowner are not on the hook for too much.
If the developer ONLY requires a 20% down payment, when should I speak to the bank/ mortgage broker/ financial advisor?
Upon signing a purchase agreement, most developers require a Mortgage Pre-Approval Letter (or MPA). These are acquired from your bank and need to be received by the developer within 60 days. This is something we specialize in, and can help arrange – but confirmation of your mortgage must occur three months (90 days) before interim occupancy can begin.
What is the difference between an Interim Occupancy and a Final Closing?
Interim Occupancy is ultimately an agreement of good faith between the buyer and the builder. When a condo is being constructed, there are so many moving parts. Construction moves in phases and steps. Dozens, sometimes hundreds of people and families are moving in at similar times. When a building is declared fit for occupancy by the city, buyers do not technically own their homes yet, but often, the builders will allow the buyer to move in any way. This is a win-win situation: buyers get to settle into their new homes, and builders can wrap the finishing touches on the building, as well as finish the legal paperwork with a little less pressure. It's important to note that during interim occupancy, the building is entirely safe. All major construction has finished, it's just certain common areas or amenities might be incomplete. During this time, buyers will be charged interim occupancy fees. These fees exist to keep the building running, municipal taxes, and interest on the unpaid balance of the price of the condo. These fees are calculated very carefully to ensure that the builder is not making a profit during this time. Once the building is complete, the ownership of the condo is ready to be passed on to the buyer. This is called the Final Closing. During this time the buyer is officially registered, any mortgages take effect, and all final closing costs are paid – the condo is yours!
What happens if my condo is delayed?
This is where Tarion Warranty comes in. Builders are allowed to push-back the move-in dates of developments but within reason. Sometimes delays occur. These delays can be unforeseeable, sometimes they're due to construction, sometimes they're due to other administrative issues, and it's important that the builder handles the issue responsibly. If a delay occurs, the buyer is required to alert you (written notice) of the change at least 90 days in advance of the firm occupancy date. In many cases, the builder will be required to compensate you if a delay occurs beyond permitted (and agreed upon) timelines.
May I sell my unit to someone before occupancy?
This is called an Assignment and is perfectly acceptable. Basically, an assignment is the act of selling your existing contract to be upheld a third party. Under certain circumstances, this carries with it a one time fee.
May I add/change family member on my unit after the purchase?
You may add names before occupancy, but deletion is not permitted. Your lawyer can help you add or remove names during title registration.
Can I add my number company on the agreement? Is it possible if I use my company as the sole purchaser to register on title?
Yes, but one person's name must remain on the agreement in order to add a company as a second purchaser on the agreement. Again, your lawyer can help remove the first purchaser on the title during the registration process.
Do we need a lawyer to review the APS (The Agreement of Purchase and Sale) documents?
The APS is a standard form that usually does not deviate at all. Builders typically do not allow any changes. If you would like to review it in full and ensure that you understand every section of the agreement, MyCondoPro can recommend Real Estate Law services that specialize in APS and pre-construction sales to review the agreement and address any concerns you may have.
When do they start to cash the initial deposit?
All deposits are processed through the builder's lawyer. It is usually deposited to a trust account, and that process can take between 10-20 days. It is strongly recommended that buyers ensure the funds are available and in the correct account
during the time of signing. After the first deposit, remaining deposits will be cashed according to the dates set in
the APS.